Neurofeedback Treatment for Depression
The cost of untreated depression
Are you experiencing a lack of passion for the things you once loved? Do you constantly feel tired and emotional? Untreated depression can weigh heavily on yourself and your loved ones. Neurofeedback treats symptoms of depression by naturally balancing your brain, giving you relief without the use of medications!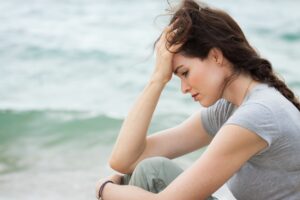 How neurofeedback can help treat depression?
From over 55 years of research, Alpha brainwaves predominantly in the left hemisphere have been linked to depression. Using a noninvasive qEEG, MyBrainDR can determine if your brain inhibits these commonalities. Once these brainwaves are identified, neurofeedback can help guide new healthier brainwaves. This creates new neural pathways, allowing the brain to return to a normalized state, eliminating your depressive symptoms.
Nicole's Story
Nicole C.: "Dr. Baric and the MyBrainDR team are wonderful! I was initially on two antidepressant medications and was able to wean myself off of them within the first few months of starting neurofeedback. I started noticing a change in my focus, attentiveness, and organization at work and at home within the first few weeks. My patience level has increased with my children. After four months of neurofeedback sessions, I was completely off of my antidepressants! This has been a great decision for me and my family!"
Neurofeedback patients suffering from depression report significant improvements.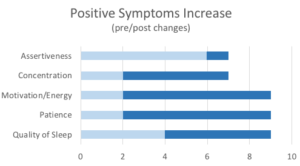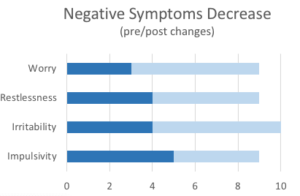 Neurofeedback effectively decreases many symptoms often associated with depression.
Frequently Asked Questions
How do you know if this can help me or my loved one?
The first step is always a FREE Evaluation. During this one-on-one consultation, we will discuss your unique health history, current treatments, and if neurofeedback could be an effective treatment for you. No obligation. Call us at (919) 721-4800 or select the 'FREE Evaluation' button to schedule your FREE Evaluation today!