About the Founder
Robert Baric, DC, BCN
Member, BIANC (Brain Injury Association of NC),
ISNR (International Society for Neurofeedback and Research)
Dr. Robert Baric lives a life dedicated to health and wellness and is committed to your long-term health.  A 25+ year practitioner and advocate for treating the root of the problems rather than masking the symptoms, he introduced decades-old Neurofeedback Therapy to West Cary in 2016 with the opening of MyBrainDR.  Dr. Baric is certified in acupuncture, nutrition, pediatric chiropractic, various chiropractic techniques, therapies, and practices such as applied kinesiology and more.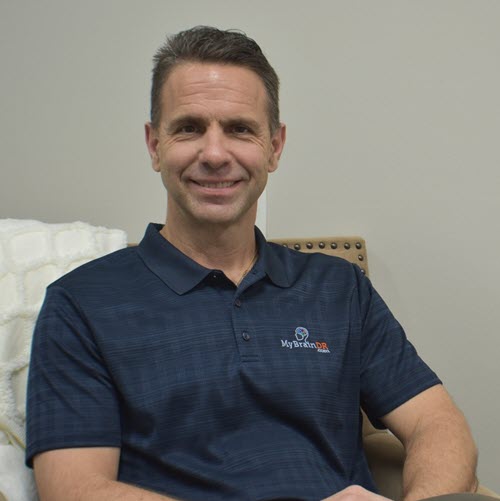 How do you know if this can help me or my loved one?
The first step is always a FREE Evaluation. During this one-on-one consultation, we will discuss your unique health history, current treatments, and if neurofeedback could be an effective treatment for you. No obligation. Call us at (919) 721-4800 or select the 'FREE Evaluation' button to schedule your FREE Evaluation today!